Here are some more of my celebrity rock band characters, except this is the black people edition. When I created my fun characters, I liked the big afro hairstyle, so I made one character with that. After fooling around some more, I found some badass clothing and accessories and so he became my Samuel L. Jackson: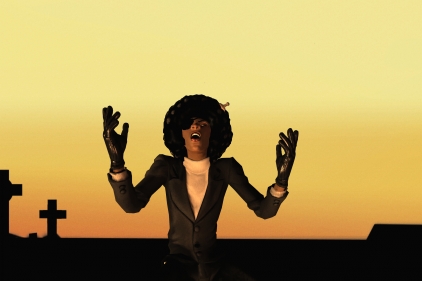 His face is off because when I originally created this character, I didn't expect him to become a celebrity! There are only a couple of face shapes so it's pretty hard to make them look identical. It's more of the recognition of their dress and accessories.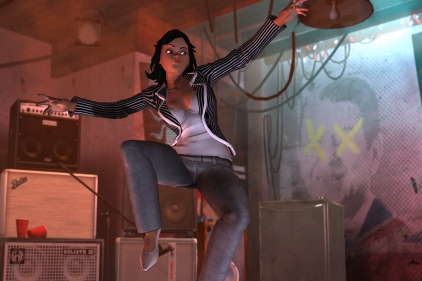 Oprah was a bit difficult to make because while there was a lot of cool clothing, there weren't a lot of serious business-wear. But Oprah the brand is so big that everyone knows who she is and what she somewhat looks like.
I'm pretty happy with how Michael Jackson turned out. I wanted to have him his military-type suit, but this punk version is a close replacement. Characters with accessories over their eyes are also much easier to make.
Justin Timberlake is my latest creation, I had difficulty even making his name because Rock Band puts a limit on the characters! He did not turn out as well as I wanted because I wanted to dress him in a vest and shirt, but the only version of that was in a gothic style.